-PIZZAS-
Shredder
$20
Pepperoni, Pickled Jalapenos, Cry Baby Craig's Honey, Pecorino Romano, Red Saucee
Francy Pants
$20
Cheese Sauce, Tomato Jam, Ham, Caramelized Onions, Chives
Sotalicious
$25
Beef Casserole, Cheddar Jack, Tater Tots, Poblano Crema, Chives & Pickle Roll-Up
Ball 'Till Ya Fall
$20
Meatballs, Giardiniera, Pecorino Romano, Parsely, Red Sauce
Earth, Wind & Fire 2.0
$20
Bleu Cheese Alfredo, Spicy Chicken, Onion, Celery -Make It Spicy $1-
Community
$20
Fresh Basil, Red Sauce – All Profits go to Food Share!
Canadian Tuxedo
$18
Canadian Bacon, Red Sauce, Topped with Arugula Salad & Mustard Vinaigrette
Grandpa Pie
$17
Cheddar Jack, Pecorino Romano, Partycut Strips, Side of Red Sauce, Sub Pizza Chili +2
Very Nice Breakfast Pizza
$20
Cheddar Jack, Sausage Gravy, Scrambled Eggs, Bacon Jam, Fried Sage
The Friendship Setup
$30
Pepperoni Pizza & choice of Soul, Fu, or Buffalo Wings. Comes with Wranch.
Crouching Tiger Hidden Menu Item: Taco Bella American Taco Pizza
$20
Plant Based Chorizo, Refried Beans, Spicy Tomato Sauce, Cheddar Jack, Romaine
Served with Taco Bella Hot Sauce
Meat Lovers
$22
Bacon, Pepperoni, Sausage, Bacon Jam, Red Sauce
Supreme
$22
Pepperoni, Bell Pepper, Onion, Green Olive, Red Sauce
Hawaiian
$18
Canadian Bacon, Pineapple, Red Sauce
Veggie Lovers
$20
Mushroom, Bell Pepper, Onion, Green Olive, Red Sauce
Pepperoni
$17
Cup & Curl Pepperoni, Red Sauce
Sausage
$17
Housemade Pork Sausage, Red Sauce
Cheese
$15
Wrecktangle Blend, Red Sauce
Build Your Own
$15
Wrecktangle Cheese Blend, Red Sauce, each additional topping $2
Sauce: Basil Balsamic Vinaigrette, Caesar, CBC Honey, Cheese Sauce, Mustard Vinaigrette, Poblano Crema, Red Sauce, Tomato Jam, Wranch
Meat: Anchovies, Bacon, Bacon Jam, Canadian Bacon, Citrus Roasted Chicken, Ham, Meatballs, Pepperoni, Sausage
Fruit N Veg: Banana Peppers, Bell Peppers, Broccoli, Delicata Squash, Giardiniera Jalapeno, Mushroom, Green Olive, Caramelized Onion, Fresh Onion, Pineapple, Tater Tots, Tomato
Greens: Arugula, Basil. Chives, Parsley, Romaine
Cheese: Cheddar Jack, Goat, Pecorino Romano, Wrecktangle Cheese Blend
-Not Pizza-
Caesar Salad
$13
Shredded Romaine, Caesar Dressing, Pecorino Romano, Breadcrumbs, Lemon Zest, Foccacia
Delicata Squash Salad
$13
Delicata Squash, Arugula, Whipped Goat Cheese, Salted Nut Roll, Pomegranate, Basil Balsamic Vinaigrette
Pizza Chili
$8
Tomato, Ancho, Sausage, Pepperoni, Mozzarella, Fresh Basil, Foccacia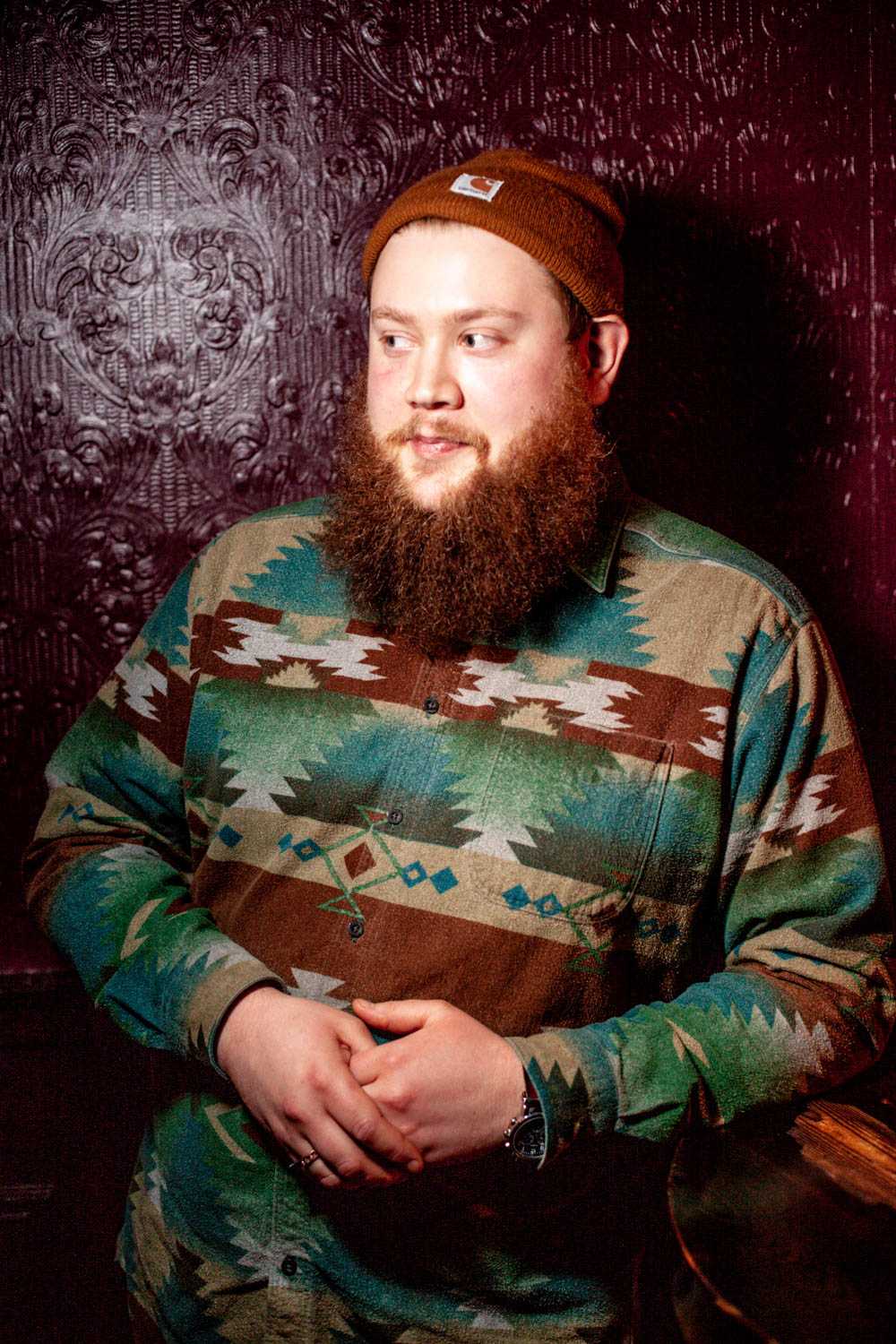 Jeffrey Howard Rogers
Jeffrey Howard Rogers was born and raised in Minneapolis with an affinity for food. Growing up with Minnesotan cuisine and an endless love for pizza, the opportunity to bring family recipes to a Detroit style pizza concept could not be more exciting for Jeff!
Working in the restaurant industry, both front and back of the house, for his entire adult life has been a creative outlet and a true passion. Whether cooking at home after a long bar shift, making a birthday meal for his family, or collaborating with friends, Jeff is constantly excited to get creative in the kitchen.
Wrecktangle Pizza is the culmination of Jeff's journey and Minnesota's desire for amazing tastes. Detroit style pizza through a Minnesota lens, Wrecktangle Pizza features familiar flavors and cameos of the bold. The light and crispy crust is the outcome of our specialty dough baked in a rectangle steel Detroit style pan. Pizza is Jeff's dream come true and it's about to be yours, too!